Mixvisor
We give music producers super powers
.
Our track templates, inspirational moog boards and producer schedules make you more productive in the studio, end creative blocks and help you finish tracks faster.
We're currently in beta and have a guest list for early adopters. Want in? Register below and we'll ping you when it's your turn…
Get Started
Rated 5 stars by expert beta testers
150% more tracks finished
"This has changed the way I make music! Seriously cool!"
Emma (producer)
Track Templates
.
Create reliable, consistent and actionable templates that guide you through the music production process. Our track templates are fully customisable for your workflow, style and genre. We even have starter templates which include techniques for idea generation, sound design, arrangement as well as mixing and mastering. They include strategies to speed up your workflow and avoid common pitfalls.
Inspirational moog boards
.
Moog boards are our take on the traditional mood board (or inspiration board), a kinda digital collage of ideas. It's a place to keep links to reference tracks or mixes, or even awesome photos and videos. Basically anything that ignites that little spark of creativity which gets you in the zone.
"This is amazing! I now have a massive library of inspiration that I jump into before making a track"
Producer Schedules
.
Having a schedule helps you determine your priorities. With Mixvisor you spend the right amount of time on the right tasks. And nothing keeps you more on track than having a deadline to work to. Need to get that remix out by the end of the month? We send you helpful reminders and notifications of upcoming deadlines and releases.
"Having a clear process to work with and helpful reminders to keep me on track has taken my music to the next level! Mixvisor is an indispensible part of my production toolkit!"
Questions?
How much does it cost?

It's free! Yep you read that right. It's still early days for us but at some point in the future we will charge for the product. We're keen to find the right price point that works well for our community. When the time comes to charge we'll be looking for your feedback and input to help us determine the price. For now though we're focused on growing and helping as many producers as we can.

Can I use Mixvisor now?

We're working with a few awesome beta testers at the moment to get the product ready for our public launch. We're opening up more and more beta places as the weeks go by though. If you'd like early access add yourself to the guest list below and we'll be in touch soon.

I have another question.

Great! We're all ears. Feel free to send through questions, suggestions, feedback, producer stories or even if you just want to say hey… email giles *at* mixvisor.com and we'll get back to you soon.
Join hundreds of talented producers making more music now
.
"Oh so that's why I wasn't finishing tracks! I can't believe how many tracks I've finished since joining Mixvisor. I went from 4 a year to 4 a month!" - Rarbo
A note from our founder
.
"Out of the 100,000 music producers out there, 89% of them are guaranteed to be stuck in a 4 bar loop right now!" Ok so that might not be totally accurate but we've all been there. Whilst it's easier than ever to make music, it's harder than ever to actually finish it. Most music producers have three challenges when creating a track: Finding inspiration and overcoming creative blocks Getting bogged down in sound design Unable to finish or getting stuck That's why we built Mixvisor - to make it easier for producers like you to create and finish more music. In the last few years I've worked hard to understand the production process, habit formation and creative systems that deliver results. Mixvisor is designed to help producers (like you) make more music. I'd love for you to give it a try. Thanks,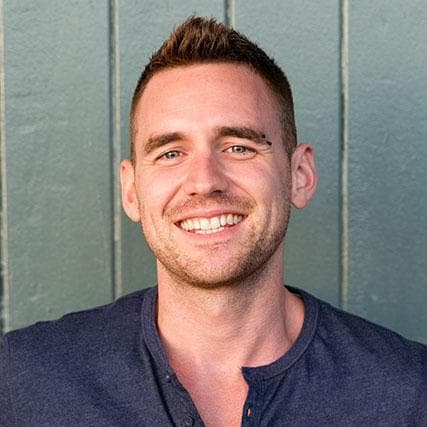 Giles Butler
Founder of Mixvisor